B.Oral.H. University of Otago NZ Grad.Dip.Dent. Th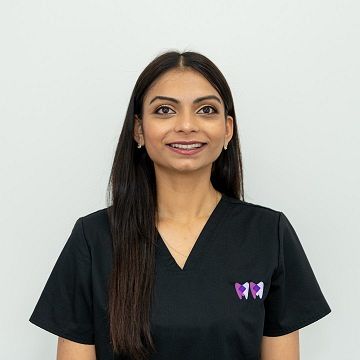 Oral Health Therapist
Anjalyn graduated from University of Otago with a Bachelor of Oral Health Sciences in 2014. After working with the DHB, she completed her postgraduate qualification in advanced clinical practice from the University of Melbourne in Australia.
Anjalyn has practiced in the public and private sectors across both New Zealand and Australia, where she worked for the Royal Flying Doctors and the Remote area Health corps. This latter saw her recieving significant praise for providing primary dental care to children in remote indigenous communities across the Northern Territory.
She enjoys treating both children and adults with a strong passion for paediatric dentistry, eliminating fears and making children's dental experiences enjoyable and positive. She will make you feel completely at ease. Anjalyn has a special interest in periodontal managment and preventive dentistry. She has widespread knowledge in dental disease prevention and is an advocate for oral health promotion, where she works to build patients awarness in understanding their dental conditions.
Outside of work, Anjalyn in an enthusiastic traveller, having travelled to 31 countries and counting. She enjoys meeting new people, keeping fit and trying fine wine.