BDS MFDS RCS(Eng) Dip. Rest. Dent. RCS(Eng)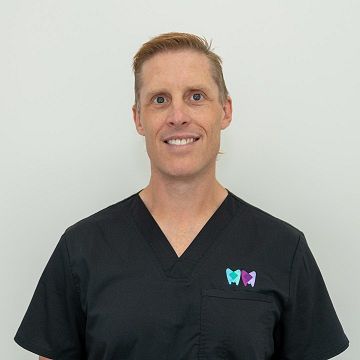 Tristan graduated from Manchester University with a Bachelor of Dental Surgery in 2001. Afterworking in general practice, Tristan returned to hospital, to work in an Oral and Maxillofacial surgery department. He gained valuable surgical experience alongside his membership to the Faculty of Dental Surgery from the Royal College of Surgeons, England. Over the last 15 years he has gained experience working in mixed NHS/private practices. During this time in dental practice he has continued his professional education, including a certificated course in Oral implantology, and a diploma in restorative dentistry, both awarded by the Royal College of Surgeons.
Tristan enjoys all aspects of general and surgical dentistry. He aims to provide his patients with the optimal experience in what is often an extensive and lengthy process. His ethos is of a relaxed but comprehensive attitude in providing the best possible care in a comfortable environment.
Tristan emigrated to New Zealand in 2011 where he initially worked in Hawkes bay. Tristan moved to Auckland with his wife, Emma and 2 children, Elliot and Isla in 2014. Out of the surgery, Tristan enjoys spending time with his family, the outdoor Kiwi lifestyle, coaching pre-school Rugby, and playing golf.