Please read the information below regarding online booking so that you book in for the service that best suits your requirments. Then If you would like to book in online right now click on the button above. If you have not used used our online facility before, here are some tips. (If using a smart phone please use in landscape mode). Please select if you are an existing Patient at Hobsonville Point Dental or a New patient. Then select the booking option that best suits your requirements by clicking the "click here to see booking options tab"
Regarding our online booking facility. Please note that we will endeavour to help you with your dental concerns at this appointment. For both new and existings patients with a dental problem that we haven't attended to before, it may be necessary to have you return to complete your dental treatment due to time constraints. If you are able to, giving us as much information about why you are booking in with us is extremely useful, such as -
1) What your dental concern/problem is
2) How long you have had your dental concern/problem
3) If you are in pain or discomfort please describe your symptoms
4) If painful where is the pain eminating - where in your mouth - try to work out which tooth or teeth it is. Is it on your left, right, upper or lower. Count which tooth it is either from the front or the back and let us know
5) taking a photo of your dental problem eg a broken tooth and emailing us the picture is a great help - info@hobsonvillepointdental.co.nz by clicking the icon below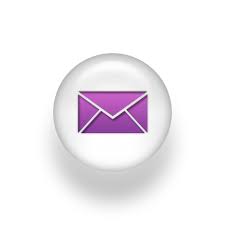 Please note the more information you provide the less time we have to spend working out what to do and the more time we can spend solving your dental problem.
First time visit?
If you have booked in to see us you can print off a Registration Form here.
Fill it out & bring it along with you. This will save time during your first visit. Another option is arriving 5 minutes earlier for your appointment to complete this form
Please see our terms and conditions here

Also If you would like to contact us via email or phone please click.
Cost Estimates for Consultations and investigations such as x-rays -
Consultation - $73
Intra-oral x-rays - $25 per x-ray

Full mouth Panorex X-ray (OPG) - $110

New Patient Comprehensive Exam including intra-oral x-rays and digital images - $148
New Patient Hygiene - $179-$260 depending on the amount of cleaning required
Hygienist continuing care - $146-$215
Periodontal cleaning from - $260
Fillings from - $250
Extractions from - $280